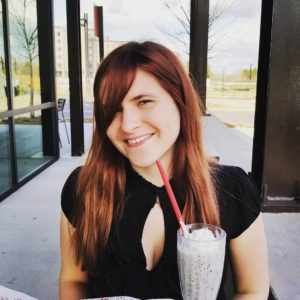 Location: Charlotte, NC
Education: A.A.S. in General Technology from York Technical College
B.A. in Art History and Sociology from Winthrop University
Camera of choice: Canon
I had always enjoy being behind a camera. When I was a child, my mother would purchase disposable cameras and I would use all the film by the end of the day. This continued until innovative technologies allowed me to own a digital point and shot in middle school. In those days, MySpace was the social media, and my profile was full of images that I took and then edited in GIMP (an open source photo editor). I couldn't afford Photoshop at the time, but creativity is free. I took photos of the world that surrounds me. I had tons of selfies and pictures of my friends. Wrote blogs about how amazing the people in my life were, while using the images I've shot.
I attended York Technical College for an Associates Degree in General Technology. My focus was on digital design and marketing. Here I learned the basics of photo editing software, such as Photoshop and Lightroom. I created fun, unreal images such as changing the color of eyes to something unnatural and placing myself in a fantasy landscape when I was not focusing on my school work.
A few years went past, and my passion for photography decreased. I began attending Winthrop University for Art History and Sociology. My schooling led me to study abroad in Italy. While living in Italy, the fire for photography that once burned through my soul was once again running through my veins. It began with a day trip to Livorno with my fiancé, Ryan. We wanted to catch the sunset for a romantic view, but it became the most rememberable moment in my life.
With a camera in hand (Canon Rebel T3), I started to shoot away. The sunset came out as a beautiful passionate red over the Mediterranean. I posted the image to social media, and people were in disbelief. After that photo, my fiancé told me that I should go deeper into photography.
While in Italy, I became friends with a local travel, events, and wedding photographer. I took hikes with this friend and questioned him on how he does photography. His advice was do not limit yourself. Just because you are good at taking photos of one thing, doesn't mean you shouldn't expand.
I came back to the States to finish school. I also began to teach myself photography. I purchased many books and took several workshops to expand my knowledge. One Christmas, my fiancé purchased a Canon 70D for me, an upgrade from my first DSLR.
I currently sell my photos to help fund my education. My goal is to attend graduate school abroad for Digital Humanities where I would learn about using technology for the preservation and conservation of cultural historical sites. My dream career is to work with an international organization, such as UNESCO, to protect cultural heritage sites from destruction due to war, natural disasters, and modernization.
I hope this website inspires you to support artists, and to become an artist yourself. Inspire that the world is beautiful and to go on adventures. Face your fears and conquer your anxieties.